BACK
SEEK-PRAY-ADVANCE
WHAT WOULD YOU DO IF YOU WERE THE CHOSEN ONE?

WOULD YOU EMBRACE OR HIDE?

IF YOU ACCEPTED YOUR FATE, HOW WOULD YOU TRANSMIT THIS NEWS TO THE WORLD?
WATCH 360 video online here:
https://vimeo.com/manage/videos/383293493/988d321cba

Broadmeadow's Above the Firmament (2016–19) stood out as an engaging work even when adapted to desktop viewing. Moving the mouse cursor or keyboard arrows, one could still explore Broadmeadow's whimsical realm of figures masked and not masked, floating crystals, rocks and other formations. Having previously worked with VR art, I have a particularly appreciation for this interface, and could only hope I will one day have the chance to experience Broadmeadow's in full gear. At one point, viewers stood among a sky of clouds, with no ground to stand on—viewing it on the desktop alone made my heart skip a beat.
Denise Tsui.
Peer to Peer: UK/HK Prompts Questions on the Execution of Art in a Digital World

SEEK-PRAY-ADVANCE was an interdisciplinary artwork comprising of installation, video, performance and sound. It unfolded as an episodic sequence during 2018-19 across the UK. The show launched at Southwark Park Galleries in London, before travelling onto Green Man Festival for Episode 2 (August 2018) and culminated with Episode 3 at QUAD, Derby in 2019.


Alongside conventional research Broadmeadow developed this work through an intensive period structured around a workshop-led process in collaboration with artists, singers and dancers. Through which Megan created a Sci-fi Choir whose performances at Arnolfini Gallery, Bristol provide the soundtrack to the exhibition and featured throughout the touring exhibition.





SEEK PRAY ADVANCE has been generously supported by:
CGP London, Green Man Festival, QUAD Derby,
ARTS COUNCIL ENGLAND, The GANE Trust, The Paul and Louise Cooke Foundation, The Arnolfini, Chapter Arts (Experimentica Festival) and online Patreon Supporters.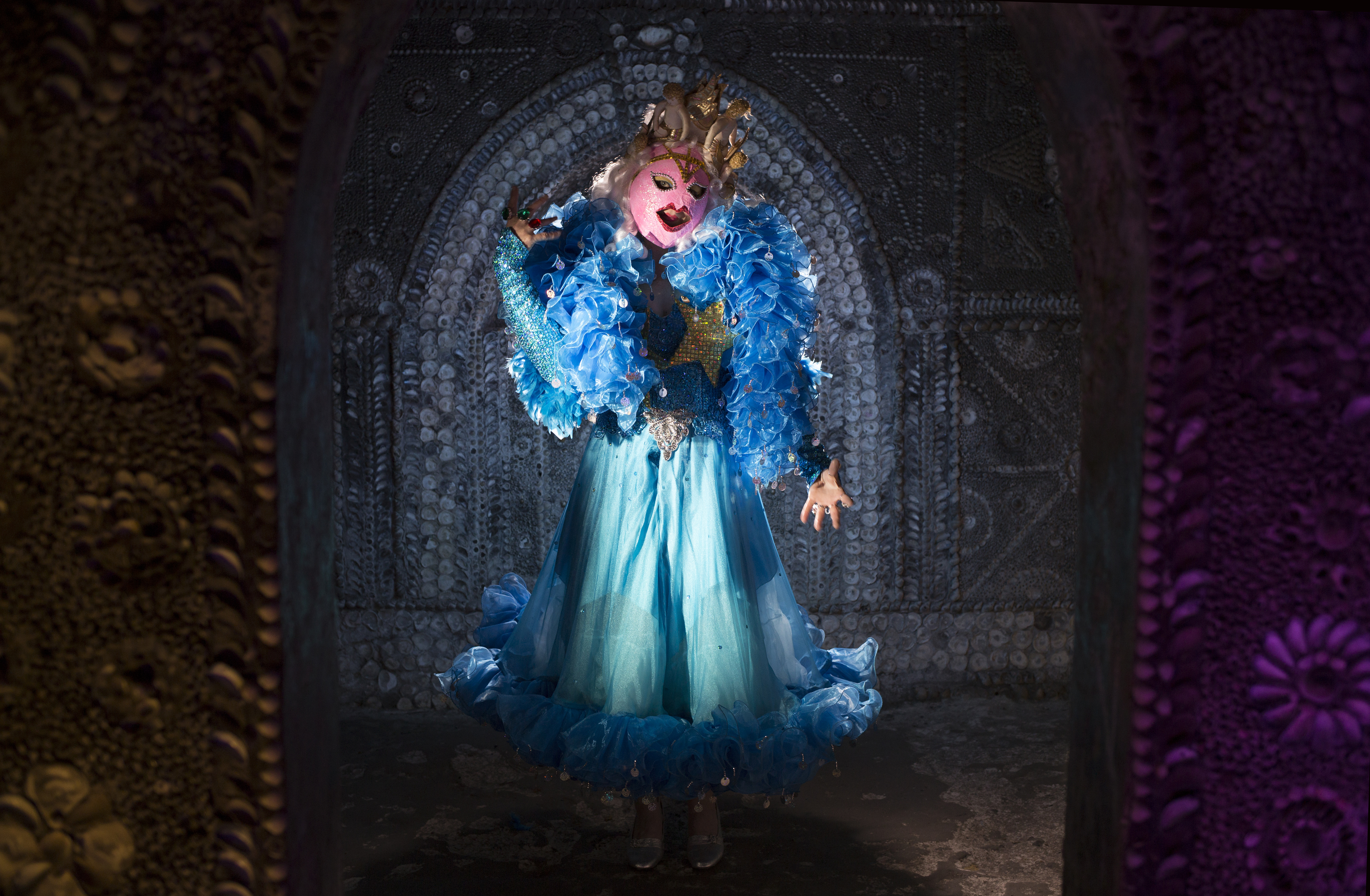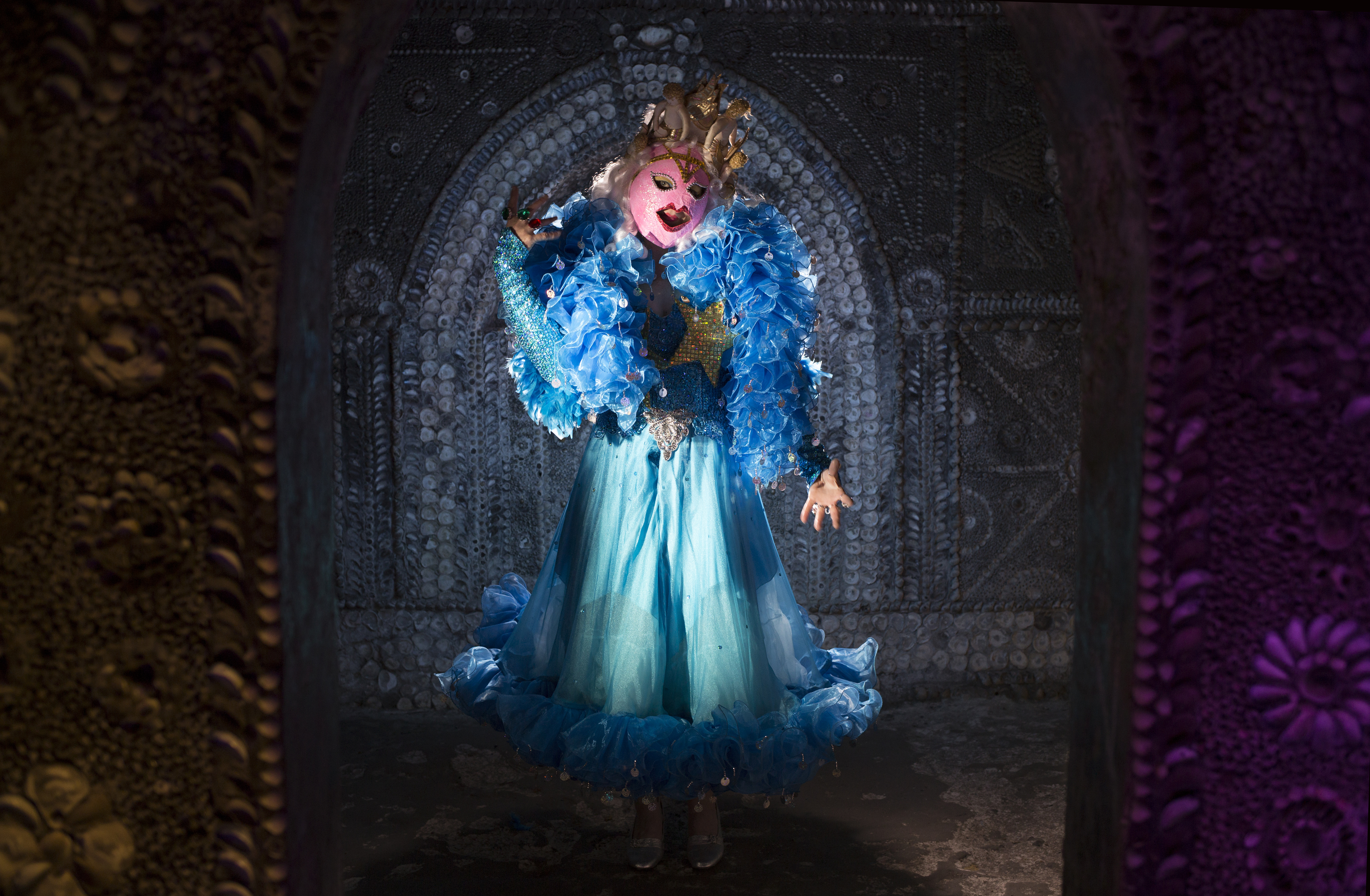 LINK TO WALKTHROUGH of QUAD exhibition:
https://www.derbyquad.co.uk/about/news/exhibition-explorations-megan-broadmeadow

SEEK-PRAY-ADVANCE- EPISODE 1- EYES ONLY
CGP LONDON
March 2018.


An immersive, labyrinthine exhibition that explored the complex and blurred zone between religious epiphany, alien contact and delusional disorder. This intergalactic tale investigates the human condition of belief, asking if we are really 'alone'; what about the others that exist within us, the others created by society; the others to whom we must listen and obey?


In this, the premier episode of Broadmeadow's largest work to date, we are introduced to the characters of SEEK-PRAY-ADVANCE; an eclectic cast of players including The Ordinary Person, The Mother of all Personas and The Anguine Twins who all interact with a curious cosmic box, the contents of which connects the Earth and universe. Broadmeadow's cast are developed from a wealth of mythical hybrid tropes, referencing 1950s sci-fi blockbusters, ancient scripture, Jungian theories and contemporary culture.


Episode 1 charts the beginnings of a new community on earth as observed by its governing aliens in space, 'The Watchers'. The plot unfolds with the possibility of alternate realities in mind. Embracing filmic and stage gestures from classic sci-fi film and TV genres, Broadmeadow has created an immersive built environment within the gallery, creating an ethereal set in which we are transported into an alternative universe.
Alien landscapes are projection-mapped and enveloping, creating a scene for chance encounters with the cast in their own transcendental environment. Here we observe the birth of a new order, via an alien surveillance station and mystic cave.


This ambitious work stems from Megan's ongoing interest in contemporary UFO religions, encounters, revelation and personal accounts of religious euphoria throughout history; charting parallels of religious epiphany and alien contact. The exhibition references imagery and experiences described in THE BOOK OF ENOCH, an ancient Hebrew text said to be one of the earliest records of alien encounter (ascribed to Noah's great-grandfather dating back to 300 BC). Filmed at uncanny locations including Margate's otherworldly Shell Grotto, we are transported into an alternative reality that is simultaneously both futuristic and nostalgic.